Everything You Need To Know About 404 Errors
Anyone who has ever used the internet at some point will have encountered a 404 error, be it when you have miss-typed a website URL or clicked on a broken link on a website. Not to put too fine a point on it, finding yourself on a 404 page is annoying for you and the website owner. But what exactly is a 404 error code, and how can website owners help reduce the frustration caused by them?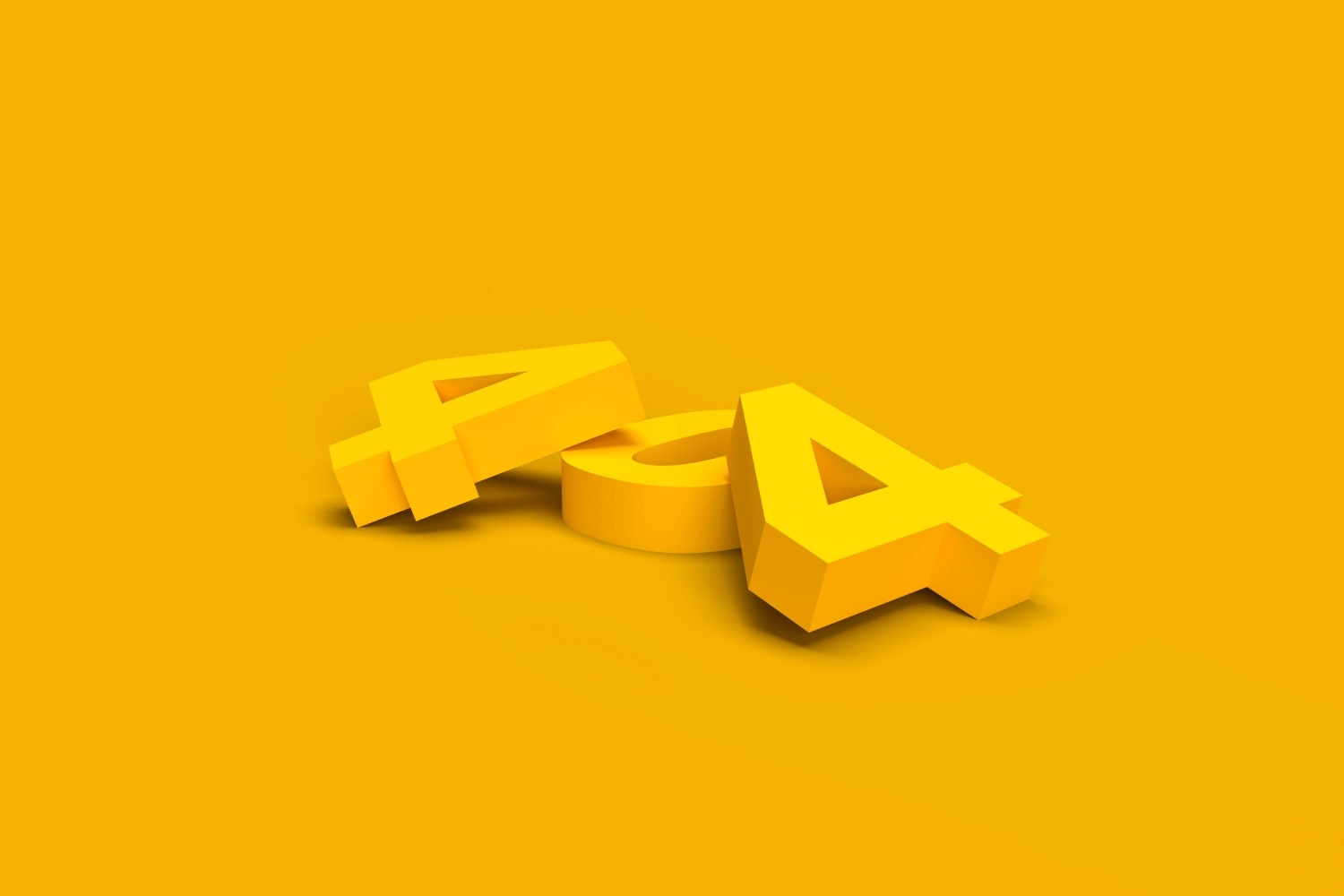 What Is a 404 Error Code?
In layman's terms, a 404 error code is the term given when you try to navigate to a website page that either has never existed or no longer exists on the URL you have clicked. This can be due to it being deleted or moved in most cases or a mistyped URL. Also known as 404 Page Not Found, you will see a page advising that the page or post you are looking for cannot be found on the website.
Why Are 404 Pages Bad News?
If a website visitor is landing on a 404 page, you have either moved what they are looking for and not set up the redirect or deleted the page they are looking for. Both situations are bad from a customer perspective – they can no longer find what they wanted and will either go looking elsewhere or get frustrated trying to find it on your site. In all honesty, they are more likely to look elsewhere than if they landed on this page via a search engine.
They are also a hindrance to any SEO efforts you try to make, from both an internal linking strategy and Google bots perspective. If you have too many broken links to broken pages or posts, this could severely impact the chances of your website ranking.
How To Avoid 404 Errors
As part of your regular website maintenance, you should be checking for broken links. There are lots of tools to enable you to do this, such as Ahrefs Webmasters or plugins that can do it for WordPress websites.
However, prevention is better than cure when it comes to broken links, so adding redirects to moved or deleted content is the best way to avoid 404 errors altogether. It is worth noting even with a redirect in place, you should always change any internal links to the new ones. This helps prevent any redirect chains that could occur further down the line.
Custom 404 Pages
Even with the most stringent of regimes for website maintenance, you still could miss a broken link or two, so what better way to reduce the chance of a user bouncing to another site than having a custom 404 landing page? 404 landing pages can be taken very seriously and business-like, but here at E2E, we are big fans of humorous ones. Why not? End of the day, it's an error – why not show some personality and at least engage with the user on the other end?
There are many examples of good 404 pages from companies such as Disney, Screaming Frog, Moz and Lego, to name a few (linking to them would not be very fair on the site owners!). Most WordPress themes will allow for a custom 404 page to be allocated and if you have a custom-coded website, speak to your web developer about adding one.